Engineering your Environment
Evans & Langford Construction Consultants combine modern design methods with sound engineering judgement to provide high quality services to a wide range of clients, across all business sectors. Our directors oversee every project to ensure our brief is expertly delivered, on time and within budget, and our personal relationships with our clients are our number one priority. We receive much of our business through personal referrals and repeat commissions, which is always really pleasing.
We can provide a wide range of professional expertise, on everything from design and planning through to project management and final delivery, on green and brownfield sites. Whether you are considering a new build, extension or refurbishment, we have the expertise and experience to deliver innovative, cost effective and sustainable solutions.
We pride ourselves on our commercial awareness and understanding of our clients' needs.
The Evans & Langford ethos can be summed up in one word – Professionalism.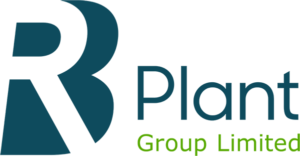 Evans & Langford are now part of the RB Plant Group. RB Plant provide Process, Mechanical, Civil and Structural, HVAC, CDM, Electrical, Control & Instrumentation consultancy, design, project, and construction management services across a wide range of sectors from Pharmaceuticals to Heavy Engineering – applying vision, purpose, and cutting-edge expertise.
RB Plant have a similar history to Evans & Langford; founded in 1969 by Richard Bishop and based in Lenham, Kent, they are a dynamic, innovative multi-disciplinary engineering group that still holds true to its original core values of integrity, innovation, communication, and value-adding contributions to their clients' businesses.
We look forward to an exciting future as the companies come together.
For further information on RB Plant, please visit their website.