Westwood Cross, Broadstairs
Client: Hammerson Property Group
This project provided a repeated series of commissions to enhance and develop a new retail park in several phases on a former industrial site renowned for signage production.
Our involvement included:
Land and Building Surveying:
Topographic site measurement, condition survey;
Geo-Environmental Engineering:
Soils / contamination investigation and remediation;
Structural Engineering Design:
Full building structure and foundations design;
Civil Engineering Design:
External works including parking, road, retaining walls as well as landscaping and all drainage design.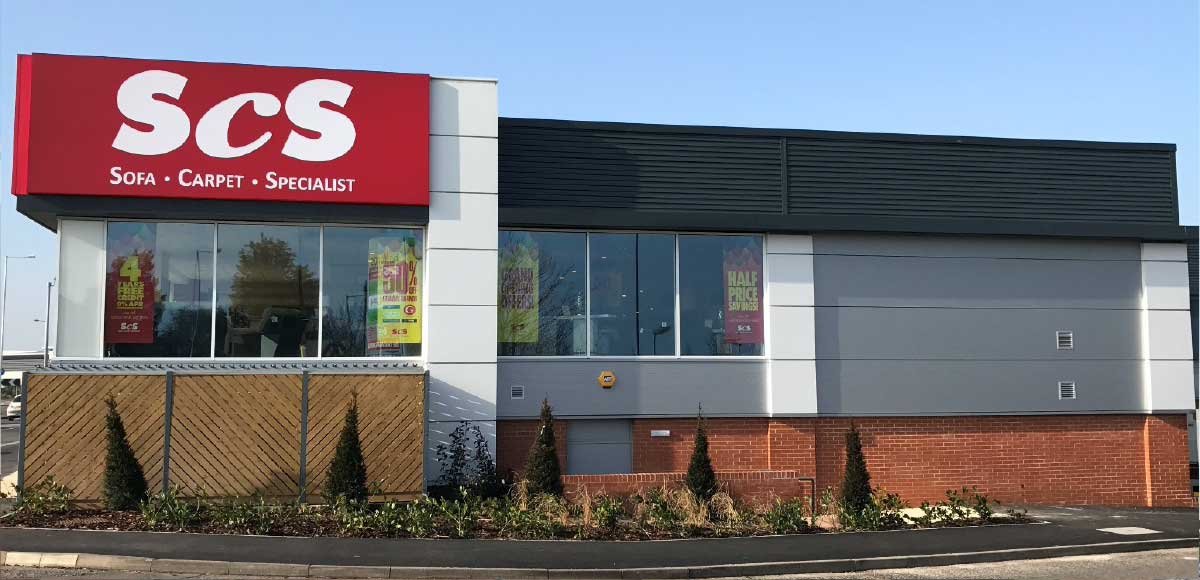 We were responsible for the initial site development works which involved the introduction of three new retail units on a site with significant level differences and congested with live services. We established suitable foundation solutions and steel framed structural support, to accept a variety of masonry panels and integrated cladding systems, creating a vibrant and harmonious development. This included a flagship store and other household names as initial tenants, but a few years later we added further units and a drive through coffee shop, together with increased parking and landscaping.
Retail fashion changes and the demise of some stores later lead to refitting and recladding together with introduction of mezzanine floors into other units, also a new build extension to the existing units. Our involvement on the site spanned nearly ten years, during which the overall development was upgraded and altered, utilising all of our service offerings to suit the gradual nature of site evolution.
Apart from ourselves, the main project team consisted of a number of disciplines, as follows:-
Elliott Project Management
Mechanical & Electrical Engineers:
Silcock Dawson & Partners
McLaren Construction, Coleman & James