Port of Dover Marina Office
Client: Dover Harbour Board
This project formed part of the large Port of Dover Western Docks revival scheme, which included new berths, a large refrigerated cargo terminal, extensive paving and landscape works as well as the marina development and a new tug haven facility. We were involved to some extent in nearly all of these projects, over a five year period, providing the following services to our longstanding client:-
Land and Building Surveying:
Topographic site measurement, condition survey;
Geo-Environmental Engineering:
Soils / contamination investigation and remediation;
Structural Engineering Design:
Full building structure and foundations design;
Civil Engineering Design:
External works including parking, road, retaining walls;
Buildings as well as landscaping and substation works.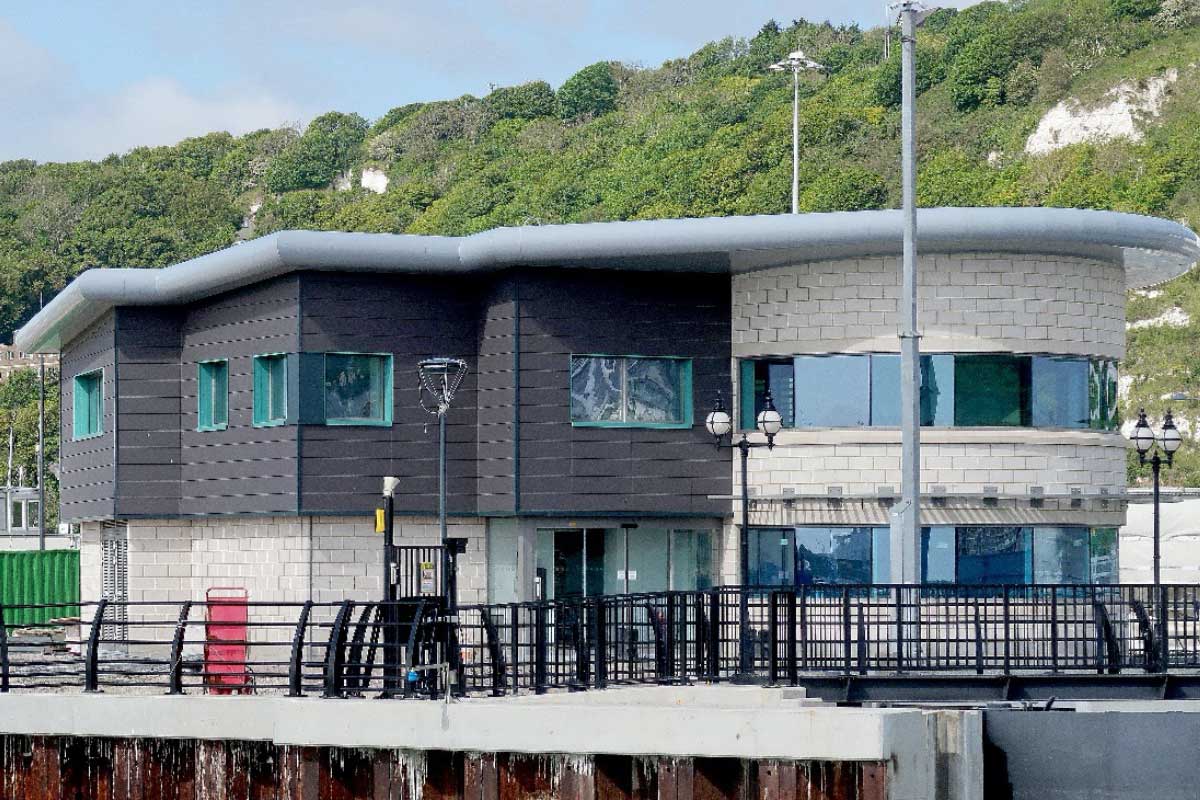 We were responsible for the new two storey steel framed marina office, site inspection of the huge steel framed refrigerated cargo building and the small single storey traditional masonry tug haven offices.
We also had some involvement in the design of repairs to Waterloo Mansions and Clock Tower listed building structures, overseeing the extensive refurbishment and redecoration of these key buildings.
Our familiarity with the site and port operations and phasing of the works across the site enabled us to maintain continuity and uninterrupted services. The drainage design and detailing was of particular note, as the site was built largely on land reclaimed from the sea, comprising hydraulically placed fill within sheet pile quays and incorporated some existing historic piers and structures. As previous records did not exist, condition surveys were necessary to establish the integrity of historic fabric on old development.
Apart from ourselves, the main project team consisted of a number of disciplines, as follows:-
Dover Western Docks Revival
Mechanical & Electrical Engineers:
WW Martin/Walker Construction