Kemsley Mill – Anaerobic Digester
Client: D S Smith Paper Ltd
Value: £4.6M (Total Civil & Structural)
This project involved the construction of a state-of-the-art anaerobic digestion treatment plant at Kemsley Mill, to replace old aeration lagoons with a new plant that not only cleans the effluent from the paper making process but also produces biomethane to feed into the National Grid. The plant was built on land previously infilled with paper making waste and detailed ground investigation and earthworks design were required, not only to characterise the ground conditions and contamination, but also to ensure that the site could be safely accessed by construction plant, and subsequently to ensure the stability of structures and buried services, and the safe operation of the site.
Our involvement included the following services:-
Land and Building Surveying:
Topographic site measurement;
Geo-Environmental Engineering:
Geo-Environmental investigation and remediation;
Structural Engineering Design:
Design of concrete plant & tank supports and foundations, aeration tanks, elevated MCC room structure, complex steel pipe supports and access platforms;
Civil Engineering Design:
Earthworks, working platform, drainage, access road, retaining walls;
Preparation of ICC with quantities tender document and contract, dealing with valuations and variations.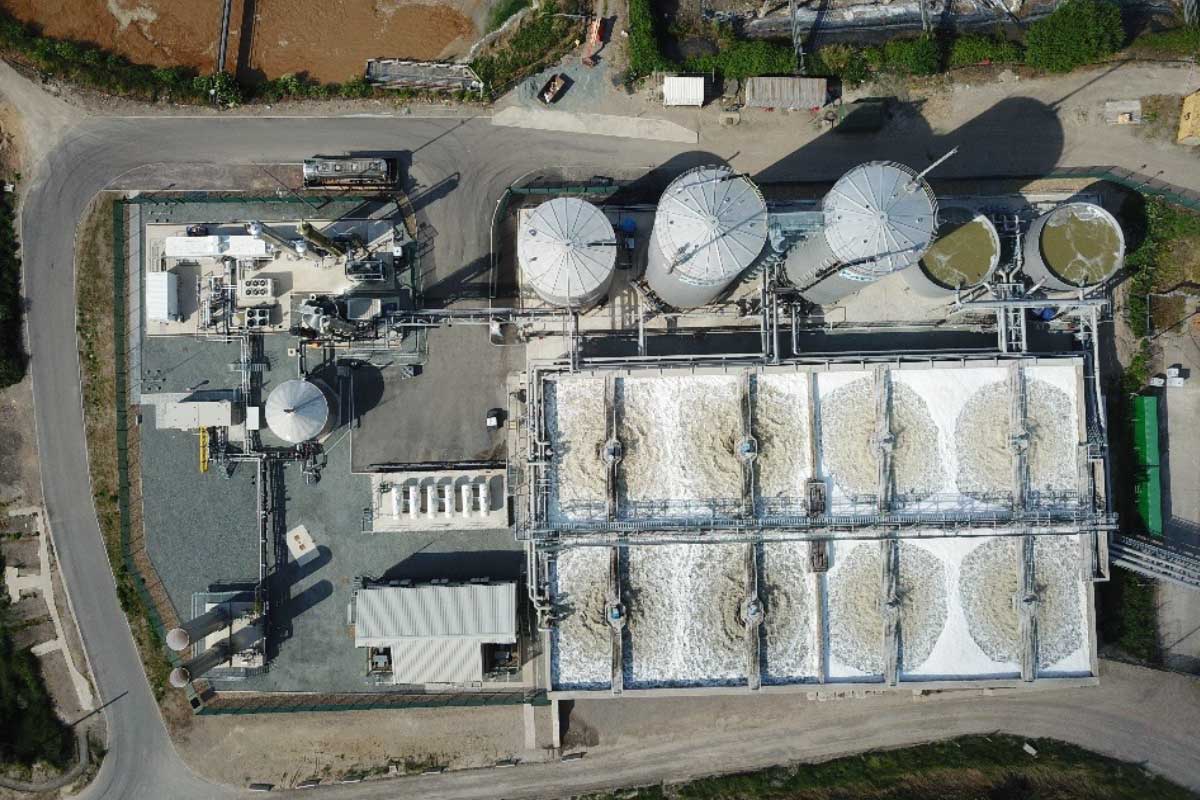 We were involved from the very start of this project, assisting our client with initial feasibility and site appraisal, budgeting and programming for the works, through to the detailed planning of the site layout and the scope of structures required. The civil and structural design evolved as the project progressed, requiring a good, constructive relationship between the client, process and civil designers, and the contractor and plant installers, in order to ensure smooth progress to meet plant installation and overall project deadlines. We worked closely with all parties to ensure accurate construction information was delivered on time throughout the project.

We were assisted in the detailed design of the massive concrete aeration tanks by Howes Atkinson Crowder (now part of Solid Structures and Infrastructure).
The Principal Contractor on the project was Civils Contracting Ltd. The project involved many other companies, each providing expert input on their particular part of the process.