Engineering the future together
Evans & Langford joins the RB Plant Group
Evans & Langford are delighted to announce that after 60 years of trading, we are being acquired by fellow Kent business the RB Plant Group. This exciting development has been many months in the making and was a natural progression from our close collaboration on several large, prestigious projects in recent years.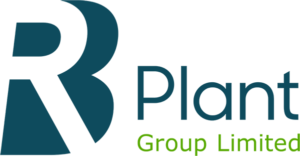 Maidstone-based RB Plant provides mechanical, electrical, process, and civil & structural engineering services, across a wide range of sectors from Pharmaceuticals to Heavy Engineering – applying vision, purpose, and cutting-edge expertise.
RB Plant has a similar history to Evans & Langford; founded in 1969 by Richard Bishop and based in Kent, they are a dynamic, innovative, multi-disciplinary engineering group that still holds true to its original core values of integrity, innovation, communication, and value-adding contributions to their client's businesses.
Engineering your environment remains our passion here at Evans & Langford, and as we move forward as part of a larger multi-disciplinary group, we will be able to offer a wider range of services to our clients at every stage of a project, from initial survey and geo-environmental investigations through concept and all design and construction stages. We will continue to offer CDM consultancy, contract administration and project management services, helping your project on its journey from inception to completion.
From April 2023 we will trade as Evans & Langford Consultants Limited but operationally, we will maintain our business as usual, with Simon Robertson and Colin Shackleford becoming Directors. We will be relocating to R B Plant's premises in Lenham, but apart from our new office address, all contact details will remain the same. Our clients can rest assured that PI Insurance cover will continue for all our past projects and that our current team will be remaining and are looking forward to continuing to work with you in the future.
This is an important and very positive outcome of a fruitful existing relationship where there is great synergy and cultural fit between the two companies. Not only will this move strengthen and maintain our businesses for the future, it will also develop our staff skillsets and provide clients with significantly enhanced resources, and ever greater performance and productivity.
Alongside this transition, we are delighted to also announce that our new website is now live.
After 60 years in business, the Evans & Langford team are looking forward to Engineering the Future with RB Plant.