Bullers Wood School for Boys, Bromley
Client: Department for Education
This project provided a unique opportunity to develop a state of the art school building and sports hall on the edge of existing sports field facilities in the heart of the Borough of Bromley. The new boys school was a brand new building to complement the existing Bullers Wood School for Girls, with education provided on two sites and the new school built over several levels, partially set into the ground. Our involvement included the following services:-
Land and Building Surveying:
Topographic site measurement, condition survey;
Geo-Environmental Engineering:
Soils / contamination investigation and remediation;
Structural Engineering Design:
Full building frame structure and foundation design;
Civil Engineering Design:
External drainage works, parking, road, retaining walls;
Temporary Classrooms Design:
Provision of multi-storey modular structure supports.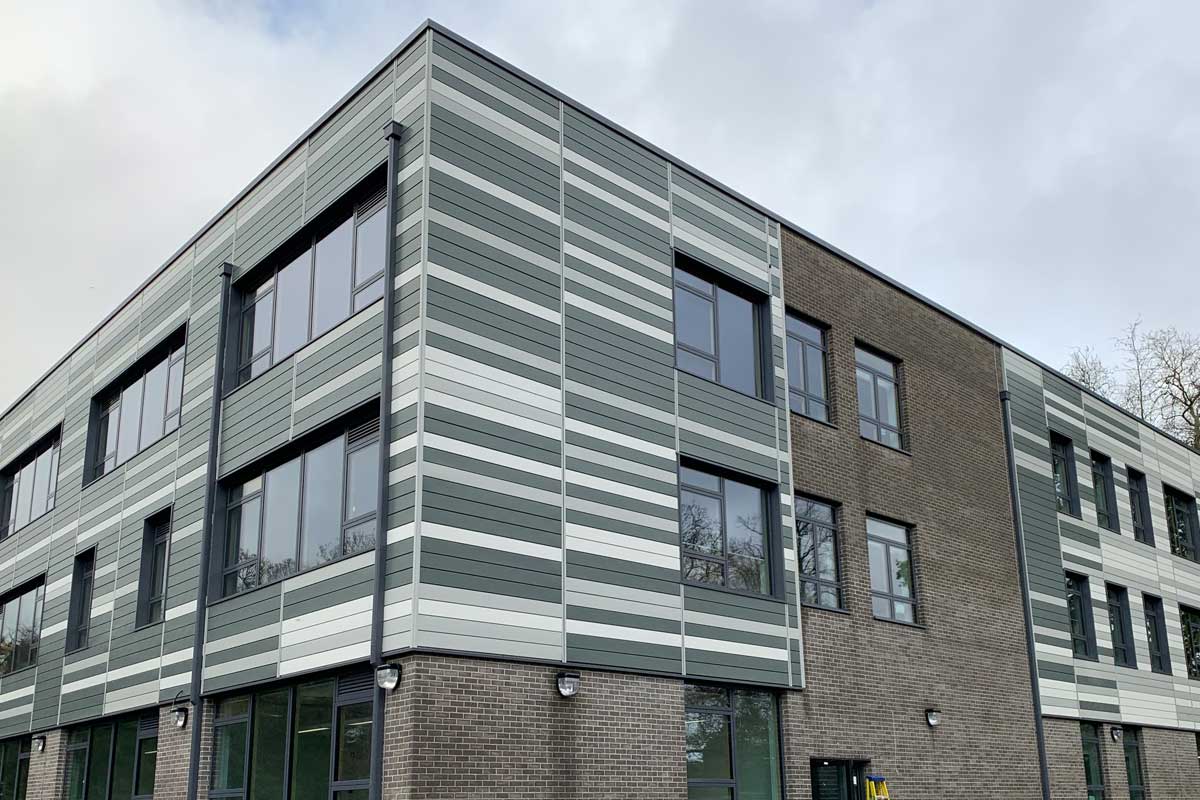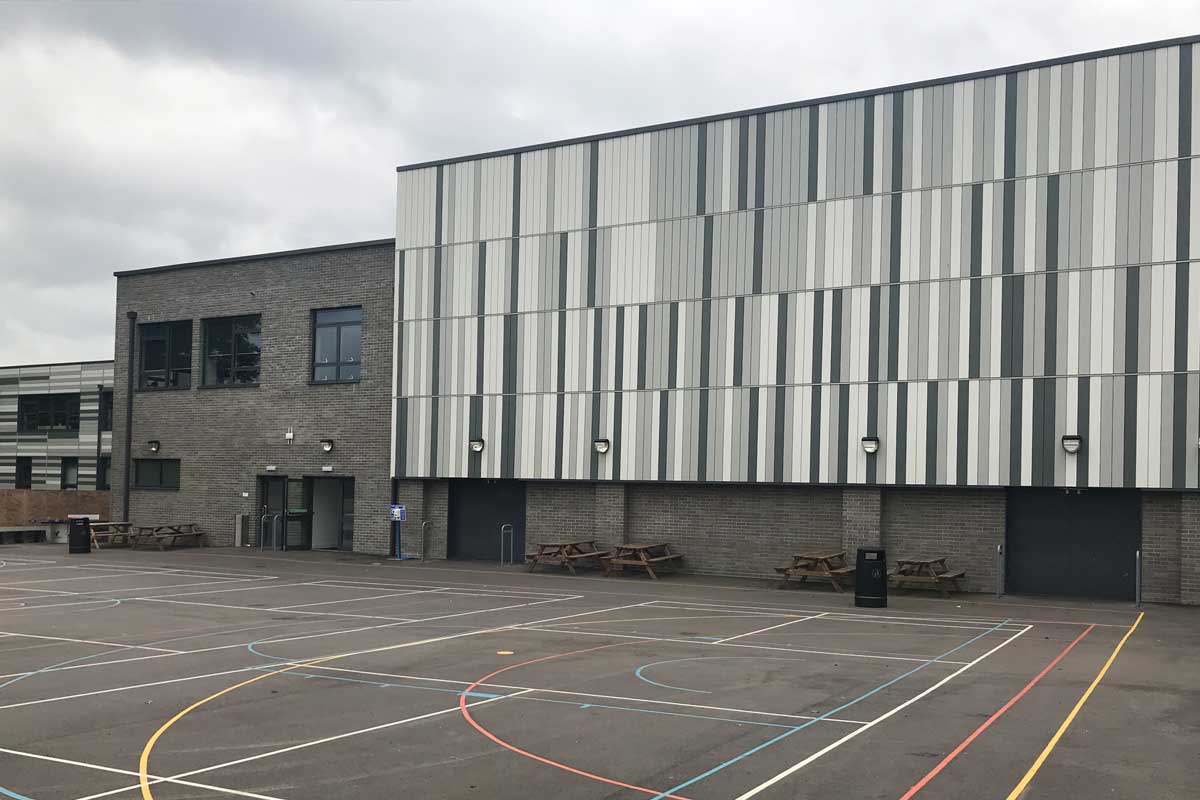 We were responsible for the new three storey in-situ concrete classroom building and the secondary steel framed sports hall building on the site, adjacent to and integral with the main school. This included an upper level reception/administration area next to the new sports hall, with associated catering facilities, as well as a new access road, parking provision, MUGA and traditional playing fields, together with perimeter retaining walls.
The buildings comprised a mixture of cladding and masonry facades on a concrete frame structure with new roof solar panels, plant and a hidden plant area behind full perimeter parapet upstand for ease of maintenance. Part of the challenge involved maintaining the temporary school operational and phasing the works across the site, to enable continuity and uninterrupted services. The drainage design and detailing was of particular complexity, as historic records were not complete and on site surveys were necessary to establish the integrity and connection to the existing main sewer off site in the highway.
Apart from ourselves, the main project team consisted of a number of disciplines, as follows:-
Mechanical & Electrical Engineers: